about

Jill Salzman turns the mundane into inspiration and transforms the impossible into the achievable. Through defying expectations and breaking the rules, she succeeds in inspiring entrepreneurs to figure out what works for them by using meaningful action to create positive results. Jill is the author of The Best Business Book In The World* (*According To My Mom) and the Amazon best-seller, Found It: A Field Guide for Mom Entrepreneurs. She's shared the speaker stage with Richard Branson, Sheryl Sandberg, Daymond John, Marilu Henner, and Desmond Tutu among others, and professed her love of Eddie Vedder in her TEDx talk on 11/11/11. She hosts the top-rated entertaining business podcast, Why Are We Shouting?, a question she asks herself daily. CNNMoney calls her a "mogul." MSN Live says she's a "Cool Entrepreneur We Love" and Forbes rated her a Top 100 Champion Small Business Influencer. When she's not speaking to audiences in patterned leggings or podcasting from her basement, she fruitlessly tries to convince her daughters that cassette tapes actually existed.
reviews
Jill was outstanding! We invited her to get our morning going and deliver a motivational talk, and she certainly delivered. She kept us engaged, spoke directly, and impressed everyone in attendance. We look forward to having her return to our event next year. Highly recommend her!!
Lisa D.
GE Chicago has an Annual summit that is hosted by the local GE Women's Network hub. Each year we carefully choose both internal and external speakers to match the theme of our summit. Jill's talk, titled "Bringing It, Elevating It, and Crushing It: Using Your Power to Succeed" included her story of being a "serial entrepreneur" and was a huge hit with the audience. The kudos from our participants included comments like "Since Jill's talk I am taking more risks!" Jill was an absolute delight to work with in setting up the event and collaborated flawlessly to ensure that her messages flowed nicely with the focus of the summit. I highly recommend having Jill speak at your next event, you will not be disappointed!
Tracy F.
Jill Salzman was absolutely the star of United Women Entrepreneurs' annual conference. Her presence energized and set the tone for the entire day. She was not only engaging and totally fun, but she also offered practical tips for our entrepreneurial group that they could take away and implement immediately. Thank you Jill for an amazing day and for help making our event such a success! See you next year!
Shawn B.
Jill hosted our TEDxNaperville and we needed a host who could bring energy to the event. Jill delivered, and delivered BIG.
Getting a full day conference style audience to keep pace and keep energized was no easy task, but Jill handled it with a natural flair.
Arthur Z.
title topics
Cultivating Your Fanbase: How To Turn Customers & Clients Into Superfans
Every business has customers—but only a small percentage have fans—real advocates who not only buy on a regular basis but evangelize that business to friends, family, and co-workers. Could your business benefit from building its fanbase? In this workshop, Jill will walk you through her proven tips and methods to keep your customers coming back for more and get them talking about your business at every chance they get.
How to Think Like An Entrepreneur
Ever feel stuck? Work can become burdensome, and those burdens can lead to burnout. There are ways to explore changing how you think about your workload so that you can bring new life to your work day. Jill will show you how to think like an entrepreneur so that you can thrive in your job role. As an award-winning serial entrepreneur, she'll not only show you the ropes when it comes to entrepreneurship but she'll help you to find your new sense of self and reinvigorate your work world.
Learning Leadership
Conventional wisdom says that leaders are unique individuals born with distinct qualities that make people want to follow them. Nothing could be further from the truth. Leadership can be learned. Find out ways to identify your strengths and leverage those strengths to create your unique leadership style. Jill will lead you through the process of discerning your role as a leader in your chosen field. Find out how you can master the motivation to find the trailblazer inside you.
You Are The Brand
Branding is the essence of building a business. Without it, your customers don't know how to connect with your product or service. If they can't connect, they can't trust your company and they won't ever buy from you. So how do you go about focusing on your company's brand? Jill will help you realize that you are the brand. She'll take you on a deep-dive through what it means to be the brand, how you can connect with customers on a greater level, and what to do moving forward. You'll figure out how to strengthen your brand in ways that work for your business and for the folks that buy what you sell.
How to Grow Your Community, Online and IRL
Are you passionate about your field and looking to help others? Do you want to create a community that helps hundreds if not thousands of people in your industry? Jill will teach you how to grow a strong, interactive community from the ground up. Learn practical, actionable tips and tricks so that you can establish yourself as an industry leader and cultivate a community both online and in the real world.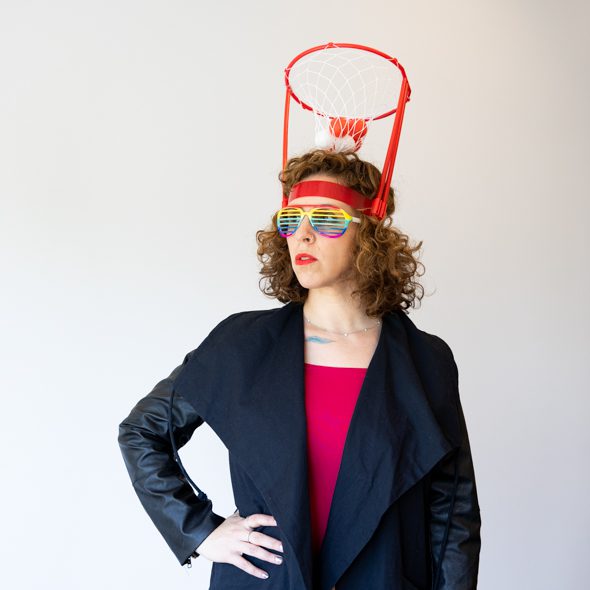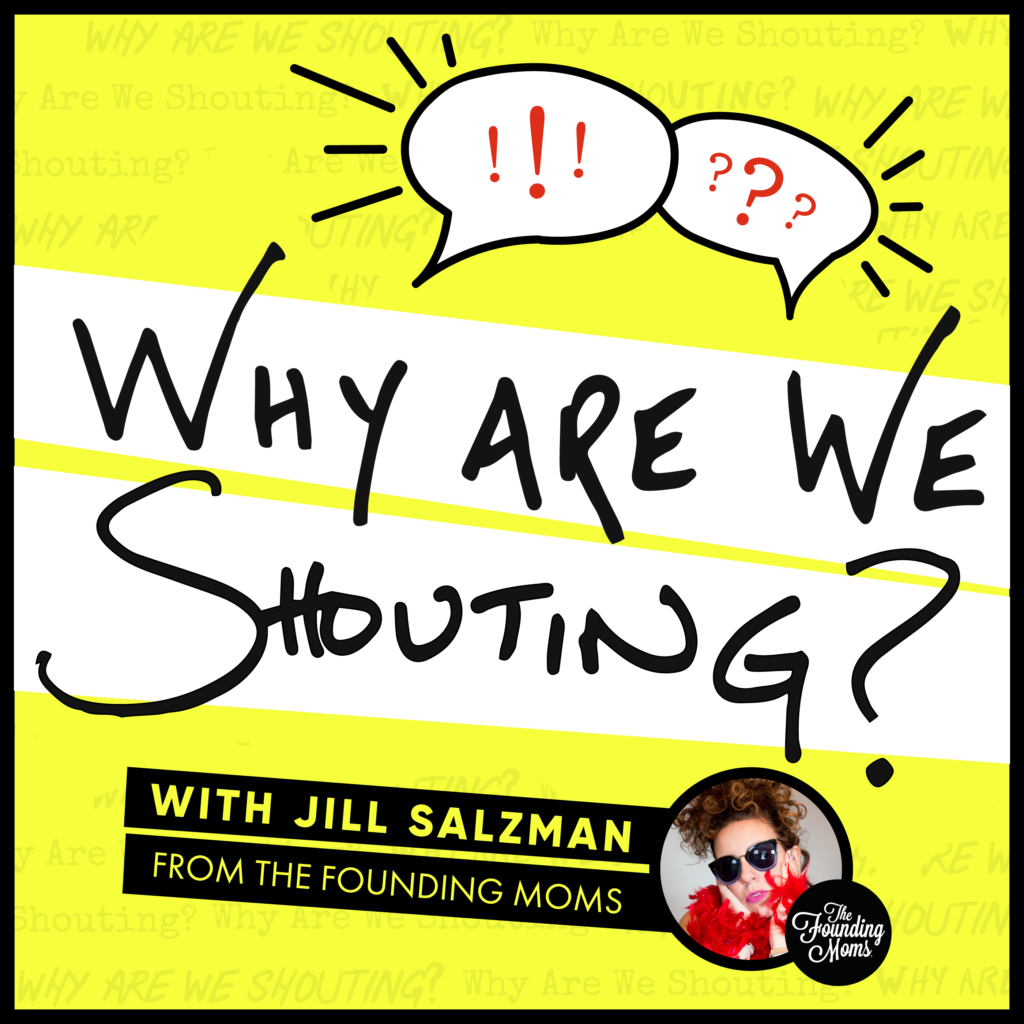 Tune in to the Why Are We Shouting? podcast that highlights allllllll the mistakes, blunders, and screwups that entrepreneurs make.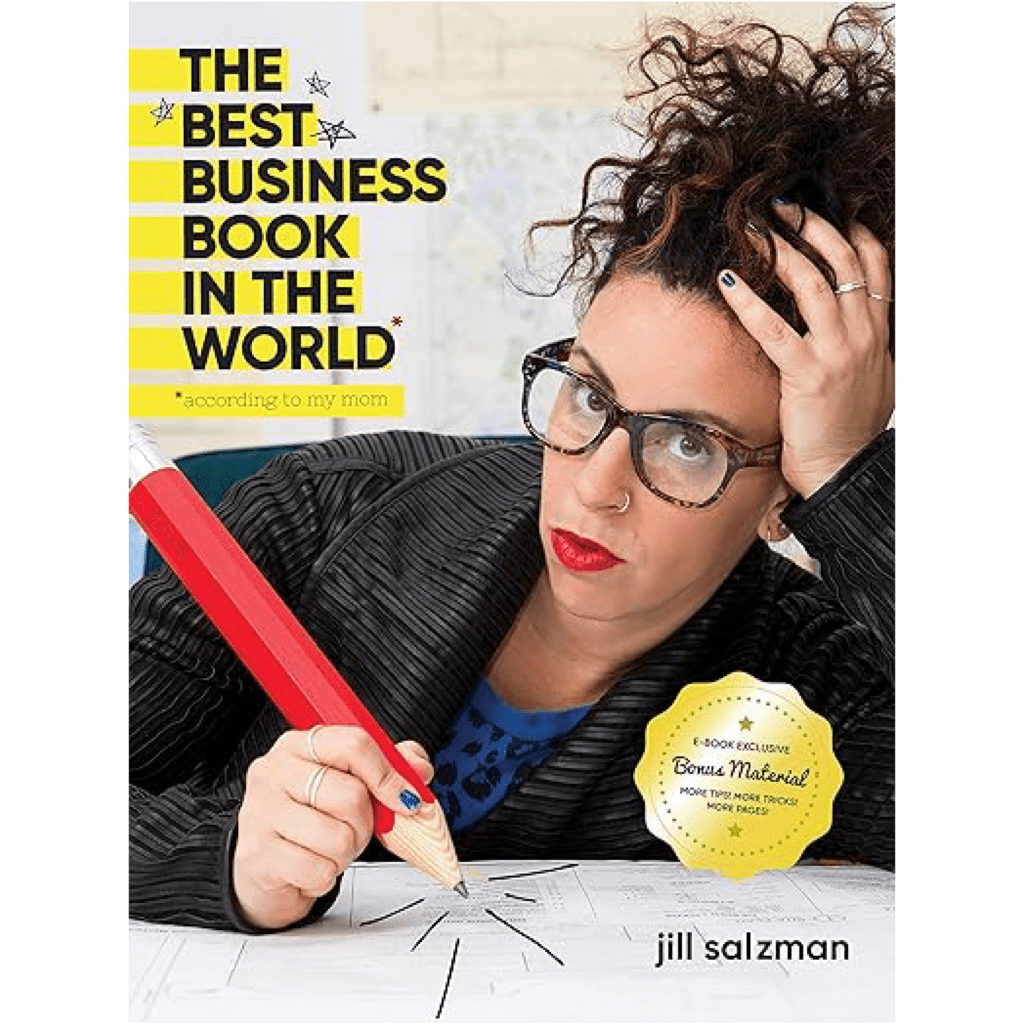 The everywoman's guide to building the best business in the world.